Monika graduated from:
Bachelor of Business Administration
Digital Design and Development Diploma (D3),
Computer Information Systems Certificate
Monika is currently doing the:
Applied Software Development Certificate
Computer Systems Certificate
Computer Systems Diploma
Provincial Instructor Diploma (PIDP)
Bachelors of Technology (Network Security Applications Development)
Monika is looking to pursue her career in software development, analyst or product management.
Technologies that Monika has experience with:
Languages/frameworks: Python, React, Django, Storybook, MS Graph, PHP, Java, JavaScript, SQL, HTML5, CSS, XML, jQuery, Bootstrap, SASS
Databases: Microsoft SQL Server, MySQL
Concepts: Object-Oriented Programming, MVC, Relational Databases
Platforms: Windows 10, Mac OS X, Linux
IDE: pyCharm, IntelliJ, Visual Studio,
Software: MS Office Suite, Outlook
Graphics: Photoshop, Illustrator, InDesign, Sketch, Balsamiq, Adobe XD, Invision
Video Editing: After Effects, Premiere Pro, Media Encoder
Project Management Tools: GitHub, Heroku, Docker, Google Drive, BitBucket, Passpack, Trello, Slack, TeamGantt, MS Project, Jira
Documentation: Atlassian Confluence, IT Glue
Remote Monitoring: Datto RMM, Chrome Desktop, Teams, Zoom
Automation: Autotask PSA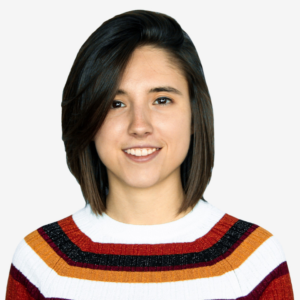 monika.silvia.s@hotmail.ca
2022-04-19T07:44:21-04:00
Role: Data Analyst

This is a Data Analysis ran on Toyota Top 7 car models to predict the trends of 2020. We used Microsoft PowerBI and Excel Power Query.
I am happy to help with any of your project needs!